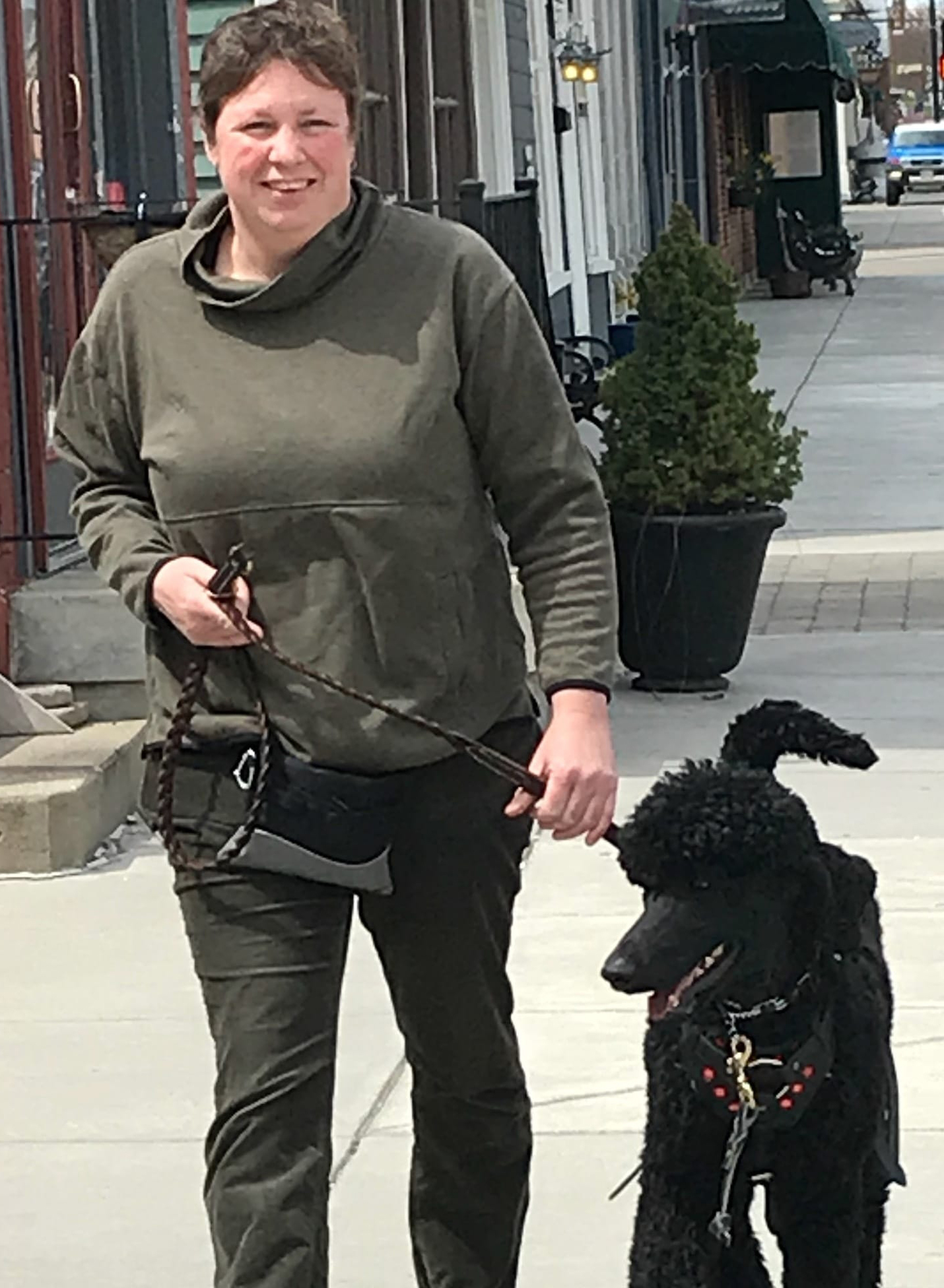 About Jenni Lough Watson
Jenni Lough Watson has founded more than half a dozen companies since 1994, uniquely applying her passion to enable dogs to become contributing members of society. The most former iteration (2009 – 2017) was built as a living laboratory to develop a duplicatable methodology that provides a safe space to enables dogs navigate any environment. This method provides dogs with tools to remain calm in any situation, think independently, and make decisions which are life-changing for their handlers.
Today, Jenni aims to develop world-class Medical Alert Mapping Service Dogs that proactively improve the quality of life for people facing the invisible challenge of chemical change and generalized mapping disorders.
As service dog handler, Jenni is passionate about community education around Service Dog Access Rights, and advocates mutual etiquette by delivering interactive, educational seminars for Merchants, Community Leaders and First Responders.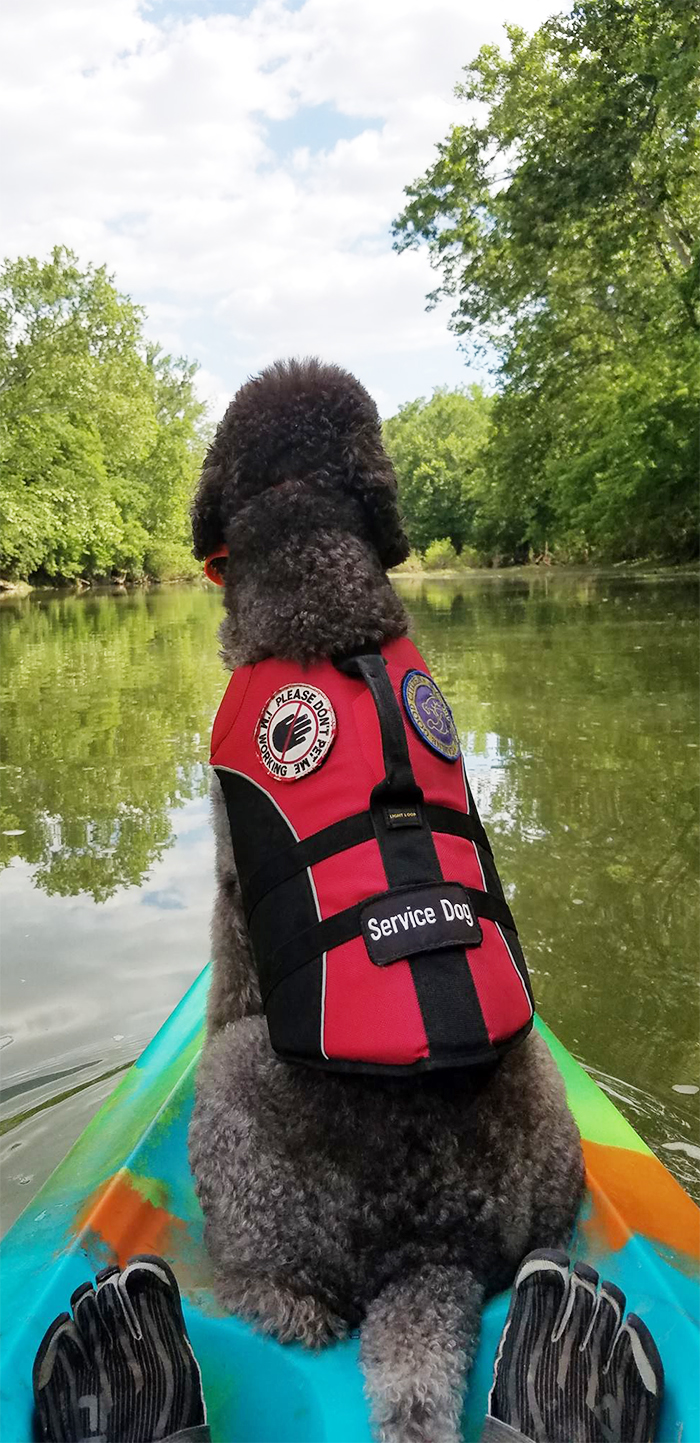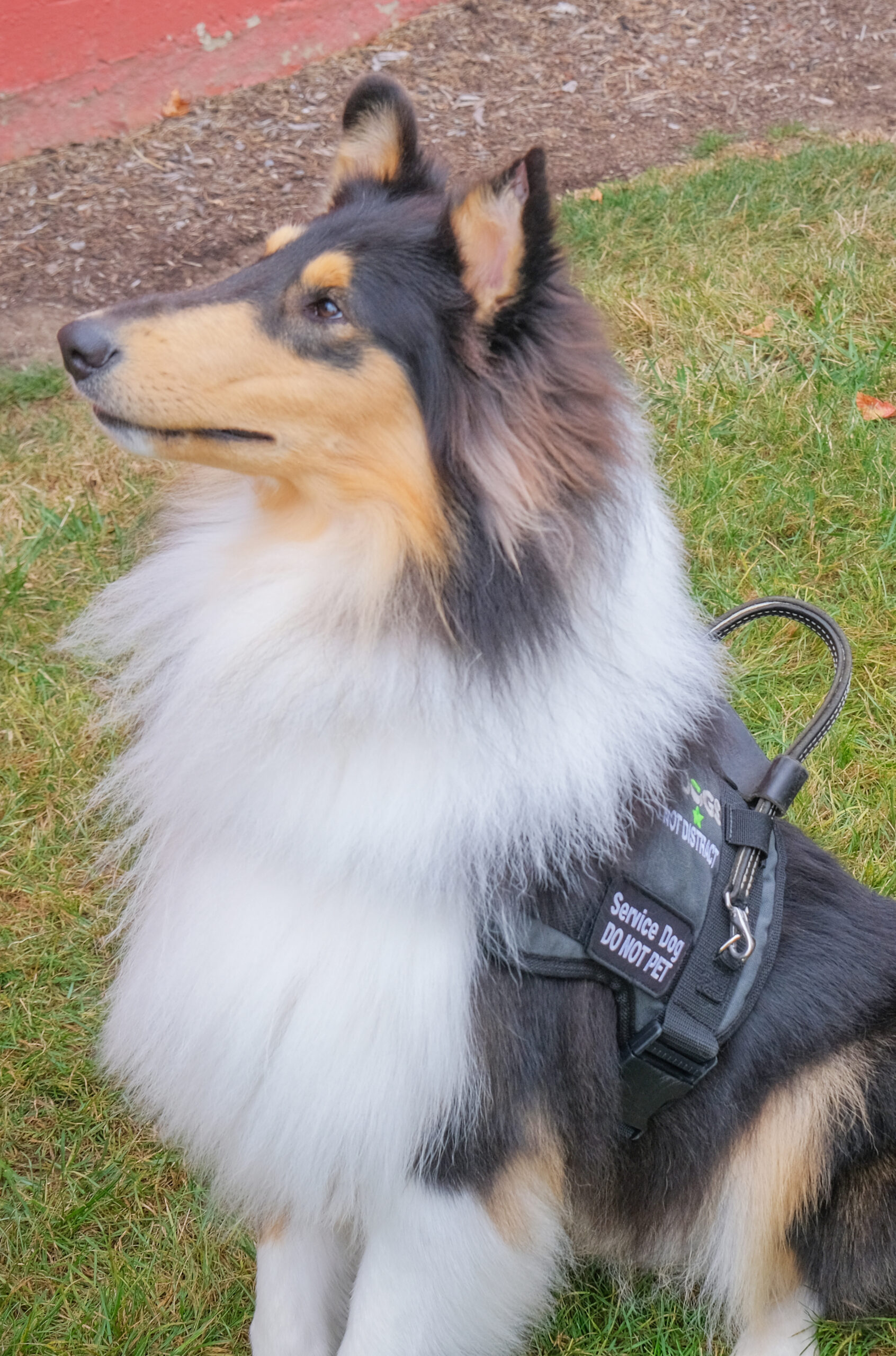 GREATDOGS SELECTION CRITERIA
Breeders are valuable resources:
Each service puppy candidate is selected from a breeder who values intentional breeding practices, provides generational health testing, and makes strategic decisions when matching the sire and dam before breeding; this ensures preservation of key breed characteristics for the future. The resulting predictive index minimizes risk, improves health and temperament and produces proven well-balanced results year over year.
Breeders selected by Greatdogs take the time to build a relationship with their puppy buyers – like a community. They engage in puppy development at an early age, and have a well-established early neurological development plan during the puppy's first 8 weeks of age. They temperament test each litter, to inform their decision of matching each puppy with an aligned lifestyle. I have found breeders who possess these values to be abundant sources of wisdom and invaluable sources of information about health, temperament and breed-related idiosyncrasies.
Because I have established long standing relationships with breeders who hold these values, I often get opportunities to shape an entire litter of puppies while they are with the Breeder/Dam to gain perspective and inform the selection of which puppy in the litter would make the best candidate. I value this window deeply because I get to see the full spectrum of an entire litter or family of dogs, versus a snapshot of a single puppy during a moment in time that is ever changing. I respect the knowledge and perspective the breeder brings to the table, as well as honoring the opportunity to make an informed decision.
The Result:
Dogs that are sourced from breeders with intentional breeding programs thrive in the work they are trained to do, demonstrate predictable behavior and progress steadily to reach developmental and training milestones – and they live long, healthy, happier lives.
Quality of life isn't just a consideration for humans, it's also for the dog who lives the purposeful career as a service dog.
All of the dogs in my program are males, and are either a rough collie or standard poodle. This ensures predictability, reduces the number of dogs that are transitioned into non-service careers and strengthens the overall outcome. I am able to remain focused on what each breed brings to their work, and evolve my process to meticulously accommodate the style each dog brings – as an individual, to their work based on the breed characteristics he possesses.
"The fidelity of a dog is a precious gift demanding no less binding moral responsibilities than the friendship of a human being"
– Konrad Lorenz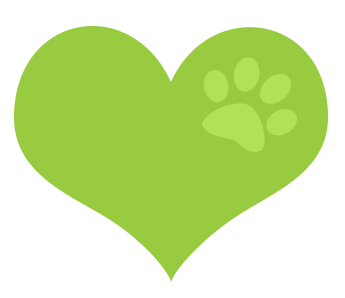 I would love to hear your story!